Monthly Archives: October 2014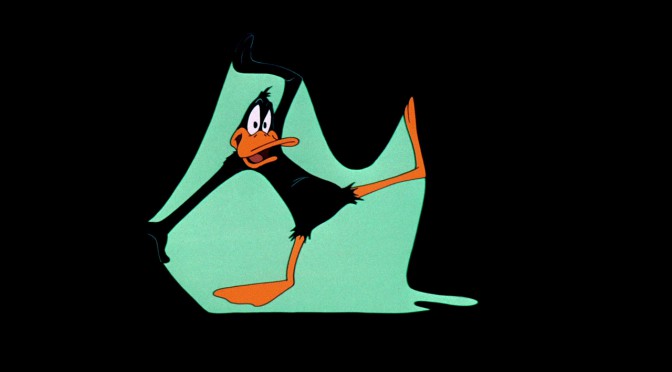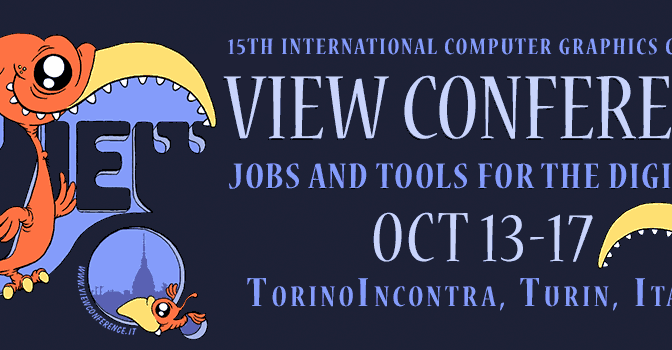 VIEW 2014 FULL PROGRAM ONLINE
REGISTRATION NOW OPEN FOR WORKSHOPS AND MASTER CLASSES
WORLD PREMIERE TALK ON DISNEY'S Big Hero 6
TURIN, ITALY – Attendees at Italy's largest computer graphics conference to be held October 14-17 in beautiful Turin, Italy, can now register online at http://viewconference.it/ for the full conference, for inspiring and creative workshops led by award-winning professionals, and for practical master classes taught by expert users.
"I know from experience that the workshops and classes will fill up fast, so people should register as early as they can," says Dr. Maria Elena Gutierrez, conference director. "We are fortunate to welcome back, by popular demand, the incredibly creative and two-time Annie nominee, Kris Pearn, co-director of the animated feature Cloudy with a Chance of Meatballs 2. Also, the brilliant Lucia Modesto, supervising character technical director at PDI/DreamWorks for Mr. Peabody and Sherman; the amazing David Schaub, animation supervisor at Sony Pictures Imageworks for The Amazing Spider-Man who has received Oscar and BAFTA nominations, seven VES nominations, and a VES award; and the remarkable Brenda Bakker Harger, theater director, improviser, and professor at the entertainment technology center at Carnegie Mellon University."
"Also this year, for the first time," she adds, "we are welcoming Rob Coleman, animation supervisor at Animal Logic for The Lego Movie, former animation director at Industrial Light & Magic for the Star WarsEpisodes I, II, and III, two-time Oscar and BAFTA nominee, and three-time VES award nominee. And, we have instructors who will give practical workshops on products from Autodesk, Wacom, Maxon, and Pixologic. So, you can see why I suggest that people register as soon as possible."
In addition to the workshops, Coleman, Schaub, Modesto, and Bakker Harger join other award-winning speakers throughout the week who will share information about their studios' work on the major visual effects and animated feature films of 2014, videogames, virtual reality, and other exciting areas of computer graphics.
Keynoting the VIEW conference are award-winning director, writer, producer and actor Tom McGrath from DreamWorks Animation, artist, inventor, author, entrepreneur and Pixar-co-founder Alvy Ray Smith, and award-winning legendary animator Glen Keane.
From the world of animated films:
–       Lighting supervisor and VES award winner Alessandro Jacomini from Disney Animation Studios will give a world premiere talk on Big Hero 6, which releases November 7 in the US and December 25 in Italy.
–       Providing an early look at the 2016 Smurfs film are production designer Noëlle Triaureau and two-time Annie award nominee art director Marcelo Vignali from Sony Pictures Animation.
–       Director and VES award nominee Patrick Osborne will speak about and present the Italian premiere of Disney Animation's short film "Feast."
–       Co-head of story at DreamWorks Animation and two-time Annie award nominee Alessandro Carloni will present How to Train Your Dragon 2.
–       Supervising production designer, Emmy award winner and two-time Annie award nominee Nelson Lowry from Laika will introduce the stop frame world of The Boxtrolls.
–       Technical Supervisor, Bill Watral from Pixar will present the latest Pixar short LAVA.
–       Jerome Solomon, academic dean at Cogswell College and a SIGGRAPH national committee member, will show this year's selections of the best in computer graphics from SIGGRAPH's Electronic Theater.
From the world of visual effects:
–       Industrial Light & Magic's Scott Farrar, who has received an Oscar, six Oscar nominations, four BAFTA nominations, four VES nominations, and two VES awards, will speak on Transformers 4, for which he was visual effects supervisor and second unit director.
–       VFX supervisor Keith Miller from Weta Digital, a BAFTA nominee and three-time VES nominee, will present work from Dawn of the Planet of the Apes.
–       VFX supervisor Kyle McCulloch, a two-time VES award nominee and VES award winner, will talk about Framestore's work on Guardians of the Galaxy.
–       Animation supervisor Tim Harrington will talk about Industrial Light & Magic's work on Teenage Mutant Ninja Turtles.
–       Visual effects supervisor Stefen Fangmeier, who has three Oscar nominations, four BAFTA nominations, three BAFTA awards, and a VES nomination, and Merzin Tavaria, chief creative director at Prime Focus World, will present the visual effects in Sin City: A Dame to Kill For.
In addition, speakers from the worlds of game development, virtual reality, motion capture, and medicine include: Parag Havaldar, R & D Lead at Blizzard Entertainment. David Putrino from Not Impossible Labs at Weill-Cornell Medical College. Flávio Andaló and Milton Luiz Horn Vieira from the DesignLab at UFSC. Elisa Di Lorenzo from Untold Games. Pierre-Alain Gagne from DOWiNO. Philip Stevju Løken from Placebo Effects. Kim Baumann Larsen from Digital Storytelling.
"This is such a special conference," Gutierrez says. "People come to communicate, tocollaborate, and to learn. It is unlike any other conference I know.We are so honored that these incredible artists will join us in Turin for the conference and share their knowledge in workshops for groups of our attendees. I am thrilled with this year's program, and I can't wait to share it with everyone."
VIEW Conference, October 14 – 17, 2014, Turin Italy
For more information and online registration, visit www.viewconference.it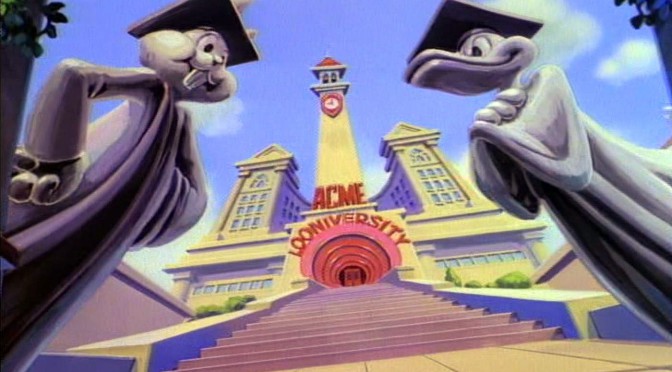 Starting with Academic Year 2014-2015, the course unit of History of Animation is taught at the University of Padova.
It is open to first-year students of the Master's Degree Course in Theatre, Film, Television and Media Studies, at the Dipartimento dei Beni Culturali.
Place and time schedule
First lesson: October the 13th, 2014
42 hours
Monday, 4:30 pm – 6:00 pm
Tuesday, 4:30 pm – 6:00 pm
Palazzo Liviano, Room 2
Prerequisites
It would be advisable, for students of History of Animation, to be familiar with the history of cinema and the language of film theory and film analysis. It would be even more advisable, though, to be accustomed to watching films (with a critical attitude). Knowing a meaningful "repertoire" of films, and being ready to expand it, are very good credentials for this course. Finally, proficiency in English is recommended, as the course will be taught in this language.
Target skills and knowledge
At the end of the course, the student:
– will know the methods and the production models behind the main techniques of animation;
– will be able to identify the different techniques of animation in audio-visual media, as well as to give a critical appreciation of their use;
– will know the history and the essential features of the main schools and traditions of animation.
Examinations methods
The final exam will be an oral test, both for attending and not attending students.
For attenders, the exam will focus on the course and on the handouts provided by the teacher. Moreover, at the beginning of the course the students will receive a list of films, of which 15 have to be selected and integrally watched. Some of those films could be discussed during the exam.
To take the exam as attenders, it is advised to be present for at least 38 hours out of 42. Students have to make up for the missed lessons by getting informed about them from fellow students, through written notes and the like. All attending students are supposed to know 100% of the contents of the course. A missed lesson cannot be used as an excuse for an error during the exam.
It is recommendable to attend the course, as not attending students will not receive teaching materials such as videoclips and handouts; they will be required to study two complete books written in English. Moreover they will have to watch 15 films chosen from the list mentioned above, just like the attending students.
As it is expected that each session will see only a few students taking the test, the teacher kindly asks to be informed about eventual absences in a timely manner (at least one day before the test). The exam registration will close three days before the test.
Assessment criteria
The test will evaluate:
– ability to give a correct historical contextualization of artists, film works and schools;
– knowledge of the techniques and aesthetics of animation;
– critical and analytical ability in commenting films and audio-visual works.
Course unit contents
1) Definition of animation
2) Animation styles and techniques
3) Origins of animation: pioneers, early schools
4) Animation in the USA. Special focus: Walt Disney
5) Animation in Europe
6) Animation in Italy. Special focus: Bruno Bozzetto
7) Animation in Asia. Special focus: Studio Ghibli
8) Animation in other countries
9) Animation studies: main theoretical tendencies
Planned learning activities and teaching methods
The course will be based on the lessons of the teacher, supported by appropriate audio-visual materials.
Discussion and active participation of the students in the course will be encouraged.
At least one lesson will be guest-taught by an important animator.
Additional notes about suggested reading
Attending students will have to study their notes (with the aid of the Powerpoint files the teacher will share). The teacher will also send to each student a series of handouts, which will need to be printed and studied. The handouts are part of the reference books listed below, which thus will not need to be studied as a whole.
Not attending students will have to study the whole books by Bendazzi and Selby, which are available (for consultation only) as part of the book collections of the University.
Textbooks
Giannalberto Bendazzi, Cartoons. One Hundred Years of Cinema Animation. London: John Libbey, 1994. Also available as a 2006 reprint 
Andrew Selby, Animation. London: Laurence King Publishing, 2013.
Karen Beckman, Animating Film Theory. Durham and London: Duke University Press, 2014.